Dedicated Private Lease Line
Bangla Phone offers dedicated private line nationwide point-to-point connections, providing transmission network services to meet the growing needs of Access Network Service (ANS) operators, banks and other businesses requiring such connectivity. BPL's transmission network has coverage in all major cities and district towns (60 out of the 64 district towns). Our industry leading guaranteed network availability and reliability provides you with secured connections for your mission-critical applications including Internet, voice, data and video traffic.
Leased line service types:
E1/E3/DS3
STM-1
STM-4
STM-16
STM-64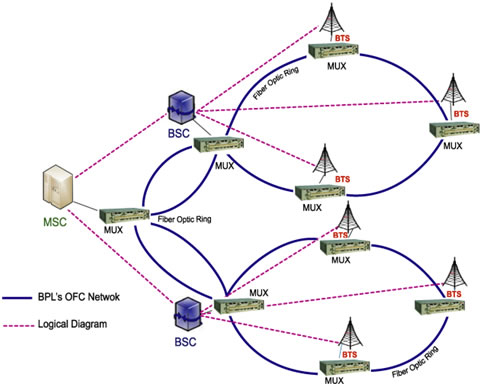 Figure: Dedicated Leased Line
Ethernet Service
Bangla Phone offers a comprehensive portfolio of Ethernet Services that seamlessly connect high-bandwidth business applications around the country. Ethernet Services offers industry-leading, reliable Ethernet connectivity for your business-critical traffic between your offices -- whether they are within the Metro areas or located across the country. You are guaranteed flexibility and scalability with a wide range of Ethernet bandwidth speeds using a nationwide fiber optic network and bonded dedicated Time-Division Multiplexing (TDM) technologies.
Supported Interfaces:
10/100 Base-Tx
10/100/1000 Base-Tx or 1000 Base-LX
10Gbps single mode (Lx, Ex)
Bandwidth:
Service Types
Ethernet Private Line (EPL): All frames from Ethernet port are mapped to a dedicated single transport connection. Each UNI port is mapped to a single Ethernet Virtual Connection (EVC).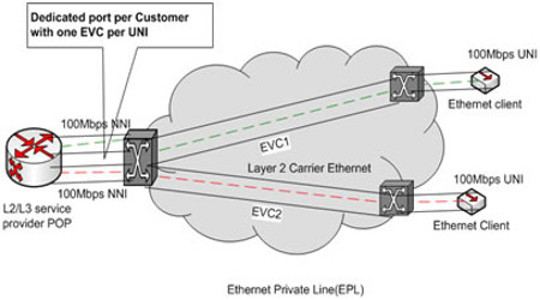 Ethernet Private LAN (EPLAN): Supports transparent LAN services.
Ethernet Virtual Private Line (EVPL) Point-to-point and multipoint-to-multipoint EVCs are multiplexed in various combinations at the UNI. Frames are mapped to the transport connections based on VLAN ID.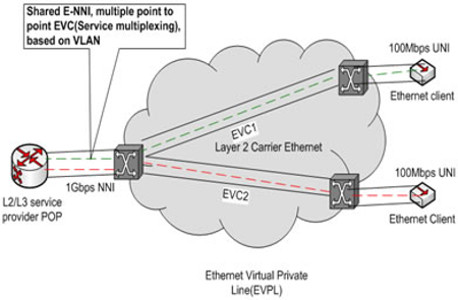 Ethernet Virtual Private LAN (EVPLAN): For VLAN-based m2m service.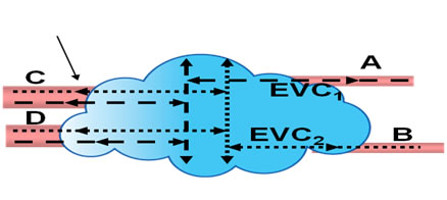 Live Broadcasting
Bangla Phone provides Live Broadcast transmission services to TV channels from any location using its nationwide transmission network. Bangla Phone also provides the Encoder-Decoder used for the live transmission. The following figure shows example network setup for live transmission.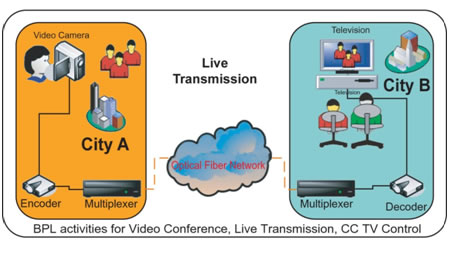 Connectivity with Submarine Cable
Bangla Phone provides backhaul connectivity to IIG and IGW operators with the submarine cable of BSCCL for IPLC connectivity.
Supported Interface:
E1
DS3/E3
STM-1
STM-4
STM-16
1 Gbps
10 Gbps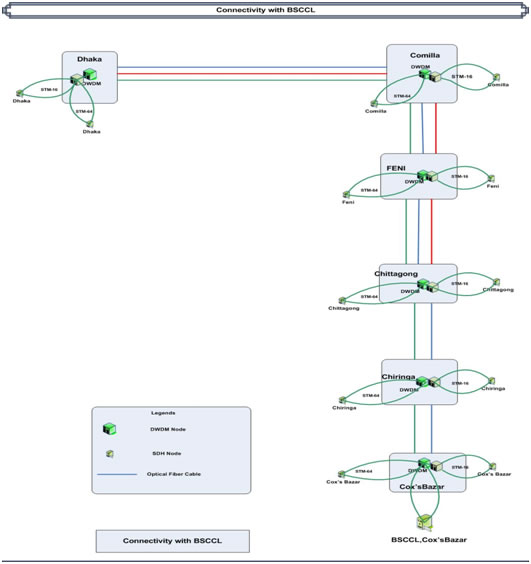 Figure: Connectivity with BSCCL